FTC Affiliate Disclosure
: If you purchase through links on this Web page,
NetResult Web Marketing
receives a commission from the sale
. You do not pay higher prices when purchasing through this site. We promote only products we believe will be of benefit to you. Your support is appreciated. Thank you.
Where is ASL Spoken?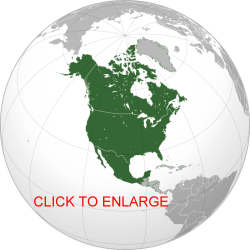 American Sign Language History
American Sign Language, or ASL, for a time also called Ameslan, is the dominant
sign language
of
Deaf Americans
, including
deaf communities
in the United States, in the English-speaking parts of Canada, and in some regions of Mexico. Although the United Kingdom and the United States share English as a common language,
British Sign Language
(BSL) is quite unlike ASL, and the two languages are not mutually intelligible. ASL is instead related to
French Sign Language
...
LEARN MORE
Hear and See Deaf Culture
Nonverbal Communication in Cultures:

IRS in American Sign Language (ASL)

Miley Cyrus -
Party in the USA
- ASL Song

Tik Tok
by Kesha in ASL

Owl City -
Fireflies
- ASL Song

"
Love Story
" in ASL

Thriller!!! in ASL

just the way you are - bruno mars (in ASL)

ASL song
Lion King

ASL SONGS PLAYLIST
(23 vidoes)

ASL Songs by Stephen Torrence PLAYLIST
(14 videos)

Deaf man's ASL Storytelling "
Mountain Dew Man
"

Storytelling: Deaf Man uses ASL in "
Robber and Geek
"

Deaf Man without Arms

Chinese blind and deaf artists perform in Beijing

Deaf dancers find fame in China

My Dream
- Chinese Deaf perfom in Paris—absolutely awesome!

The spirit of peacock
: A dance performed by Tai Li Hua, a famous Chinese deaf dancer

Miss Deaf World 2008

Miss Deaf International

Intro to Miss Deaf International 2011 in Orlando FL, USA

Muslims in a Deaf World

DEAF WORLD
: Hard of hearing rapper

Enrique Iglesias's "Hero" in American Sign Language [Sean Berdy]

America's first Deaf Rapper
(aka) Chosen
Pt.1

ASL Version Music Video -
Single Ladies

Sean Forbes "
I'm Deaf
"

Star-Spangled Banner
in American Sign Language

ASL Star Spangled Banner

LOVE TRANSCENDS
THE BARRIERS OF LANGUAGE